France Fears Backlash From Militants Fighting In Syria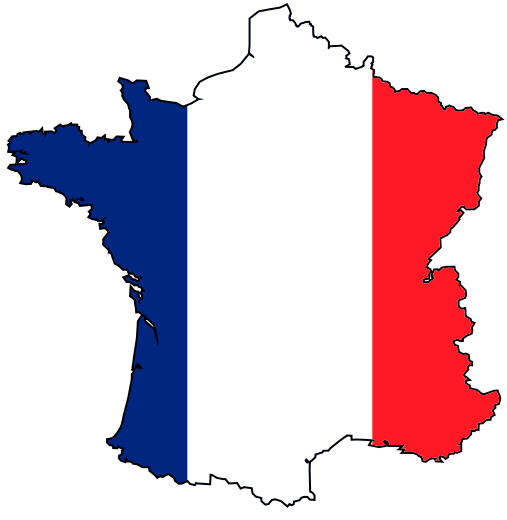 Matthew Stockman/Getty Images METZ, France (AP) Top-seeded Jo-Wilfried Tsonga will aim for his third straight Open de Moselle title when he plays Gilles Simon in an all-French final on Sunday, with both players chasing their 11th career title. Tsonga rallied past eighth-seeded Florian Mayer of Germany 4-6, 6-2, 6-3 in the semifinals Saturday. Second-seeded Simon defeated Nicolas Mahut 6-3, 7-6 (2) to stay on course for his first title of the year. Tsonga's playing in his first tournament since a knee injury forced him to drop out of his second-round match at Wimbledon. It's his first final since winning the Open 13 in Marseille in February. Just like in Friday's quarterfinals, Tsonga took time to find his range and dropped the first set. He looked leg-weary and was broken in his first service game, then struggled to hold his next game as Mayer pinned him to the back of the court with his looped returns. "It's thanks to the fans that I managed to hang in there and also because Florian Mayer has a little bit of a weakness in terms of endurance," Tsonga said. "It will be a different matter against Gilles. I noticed that he is playing very well." Tsonga leads Simon 5-2 overall. All of Tsonga's titles have been on hard courts, half of Simon's on clay. Tsonga started the second set aggressively and Mayer had to save two break points early on. In the fifth game, Tsonga paused before serving and then squatted down as if to test the flexibility of his knees.
Bullish on France
More than 300 French nationals or residents are either currently fighting in Syria's civil war, planning to go and fight or have recently returned from there, the minister, Manuel Valls, told France Inter radio. Most of them were young men, often with a delinquent past, who had become radicalised, he said. "This is a phenomenon which worries me because they represent a potential danger when they return to our soil," Valls said. "We have to be extremely attentive." France, which has the largest Muslim population in western Europe, has increased its monitoring of Islamic radicals since Al-Qaeda-inspired gunman Mohamed Merah killed seven people in and around the southwestern city of Toulouse last year. It subsequently emerged that Merah had spent time in Pakistan and Afghanistan and that French intelligence had been aware of his contacts with militants in those two countries. On Tuesday, intelligence officers arrested the French webmaster of a jihadist site on charges of "provoking" terrorism, Paris prosecutors said, adding that the 26-year-old convert to Islam had also played a part in translating magazines published by militant group Al-Qaeda in the Arabian Peninsula. According to British defence consultancy IHS Jane's, there are up to 10,000 jihadists from all over the world currently fighting in Syria on the side of rebels trying to overthrow President Bashar al-Assad, whose regime they want to replace with an Islamic state. Experts in counter-terrorism fear that a chemical weapons attack near Damascus on August 21 could inspire more radicals to embark on jihad, or holy war, in Syria, increasing the numbers of a new generation of battle-hardened militants capable of wreaking havoc when they return to their home countries. "If they are not able to set up an Islamic state in Syria, they'll come back disappointed," Marc Trevidic, France's top anti-terrorism judge, was quoted as saying earlier this week. At least one French national has died fighting in Syria — a 22-year-old white convert to Islam from Toulouse only identified as Jean-Daniel, who was killed in a clash with government forces in August. Valls has previously warned that there are "several dozen, perhaps several hundred, potential Merahs in our country" and described their presence as a ticking time bomb. In October 2012, police shot dead the alleged ringleader of an Islamist cell suspected of carrying out a grenade attack on a Jewish grocery store in a Paris suburb the previous month.
France's Hollande says to meet Iranian president next week
Credit: Reuters/Charles Platiau PARIS | Wed Sep 18, 2013 2:33pm BST PARIS (Reuters) – French airline Air France announced 2,800 fresh job cuts on Wednesday to help cope with weak air travel demand as it heads towards its sixth consecutive annual operating loss. The carrier said it would no longer reach its target to break even this year, but said it was "imperative" to achieve that in 2014. "We are in a period of weak demand," Chief Executive Frederic Gagey told a news conference. "We have felt the full brunt of the cyclicality of air transport." Air France, part of Franco-Dutch group Air France-KLM (AIRF.PA), said it would begin negotiations with staff representatives from October 4 on new voluntary departure plans to cut an expected staff surplus for next year. Air France has been hurt by the impact of Europe's economic woes on demand for air travel, soaring fuel costs, and aggressive competition from low-cost carriers in the region and Gulf carriers on long-haul routes. The head of rival IAG (ICAG.L), parent of British Airways and Spain's Iberia, Willie Walsh, said on Tuesday that European airlines would have to cut costs at their short-haul businesses to compete with budget airlines or struggle to stay aloft. Traditional network carriers are cutting jobs, renegotiating staff contracts and dropping uncompetitive routes. Air France is already cutting around 5,120 out of 49,300 staff on French contracts by the end of 2013 as part of plans unveiled in June last year. Air France added on Wednesday that it would further reduce capacity on French point-to-point routes out of Paris Orly airport and in its regional bases, while it would develop its Transavia European unit. The carrier also said it would retire its Boeing (BA.N) 747 freighters from its cargo fleet by 2015. It will stop flying the jumbo aircraft on passenger services in parallel. (Reporting by Matthias Blamont; Editing by Leila Abboud and Tim Hepher)
Air France plans fresh job cuts as sees further losses
There is also, at times, a sense of denial. France's challenges were brilliantly catalogued a year ago by Sophie Pedder , the Paris bureau chief of The Economist in her book (not yet in English), The French Denial: The Last Spoiled Children of Europe. France has not had a balanced budget since 1974 and, for decades, like the United States, has made more promises than it can now afford. Today's sense of French malaise has also been compounded by occasionally inconsistent or anti-growth government initiatives. The good news is that more French realize that the current situation is unsustainable. As Herbert Stein, President Nixon's chief economist, once quipped, if something is unsustainable, it will stop. All the things we like about France and point to as successes — fast trains that run on time, perhaps the world's best early-education system, open access to post-secondary education that doesn't create massive student indebtedness, high quality and affordable health care, efficient nuclear energy, a growing commitment to sustainable urban development — have been paid for by growing levels of public debt. The issue for France is not about scrapping these achievements but, rather, restructuring them to make them more affordable and viable in the long run. Doing so will require significant changes to the tax code, the funding of public and private pensions, the retirement system, and the national mindset. Take two important areas of French success which offer lessons for Americans: education and health care. When compared with the United States, France continues to make considerable public, human capital investments in its young people.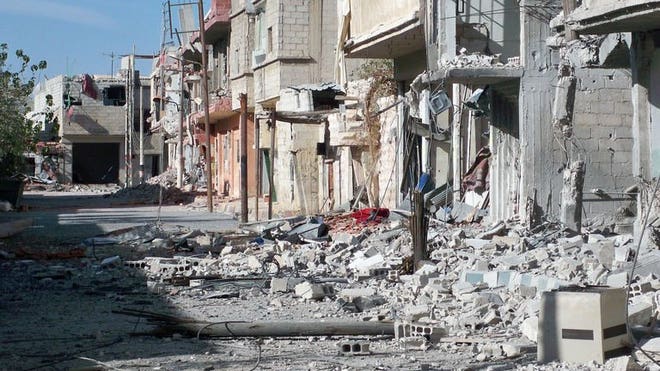 General Assembly next week, the first meeting between presidents of the two countries since 2005. France has been a strong advocate of sanctions to pressure Iran over its nuclear program but has been cautious since Rouhani, a relative moderate, was elected earlier this year. Hollande said he had accepted an invitation to meet with the new Iranian leader. "There is a plan to meet with the Iranian president at his request," Hollande told reporters before leaving Bamako, where he was attending a ceremony to mark the swearing-in of Mali's new president. Hollande would be the first Western leader of the P5+1 nations – United States, Russia, China, Britain, France and Germany – to meet Rouhani, although the White House said on Thursday it was possible that President Barack Obama could meet Rouhani in New York if Tehran signaled it was serious about giving up its nuclear program. "We should not slam the door on him. We need to see what is behind the words and things will be judged on the acts. The meetings on the sidelines of the U.N. General Assembly will enable us to establish what the Iranian intentions are," said a French diplomatic source. Hollande, who will be the first French president to meet an Iranian president since 2005 when Jacques Chirac met Mohammad Khatami in Paris, is due to attend the U.N. meeting on September 24. France's foreign minister is also scheduled to meet his Iranian counterpart, the first time foreign ministers of the countries have met since September 2011.